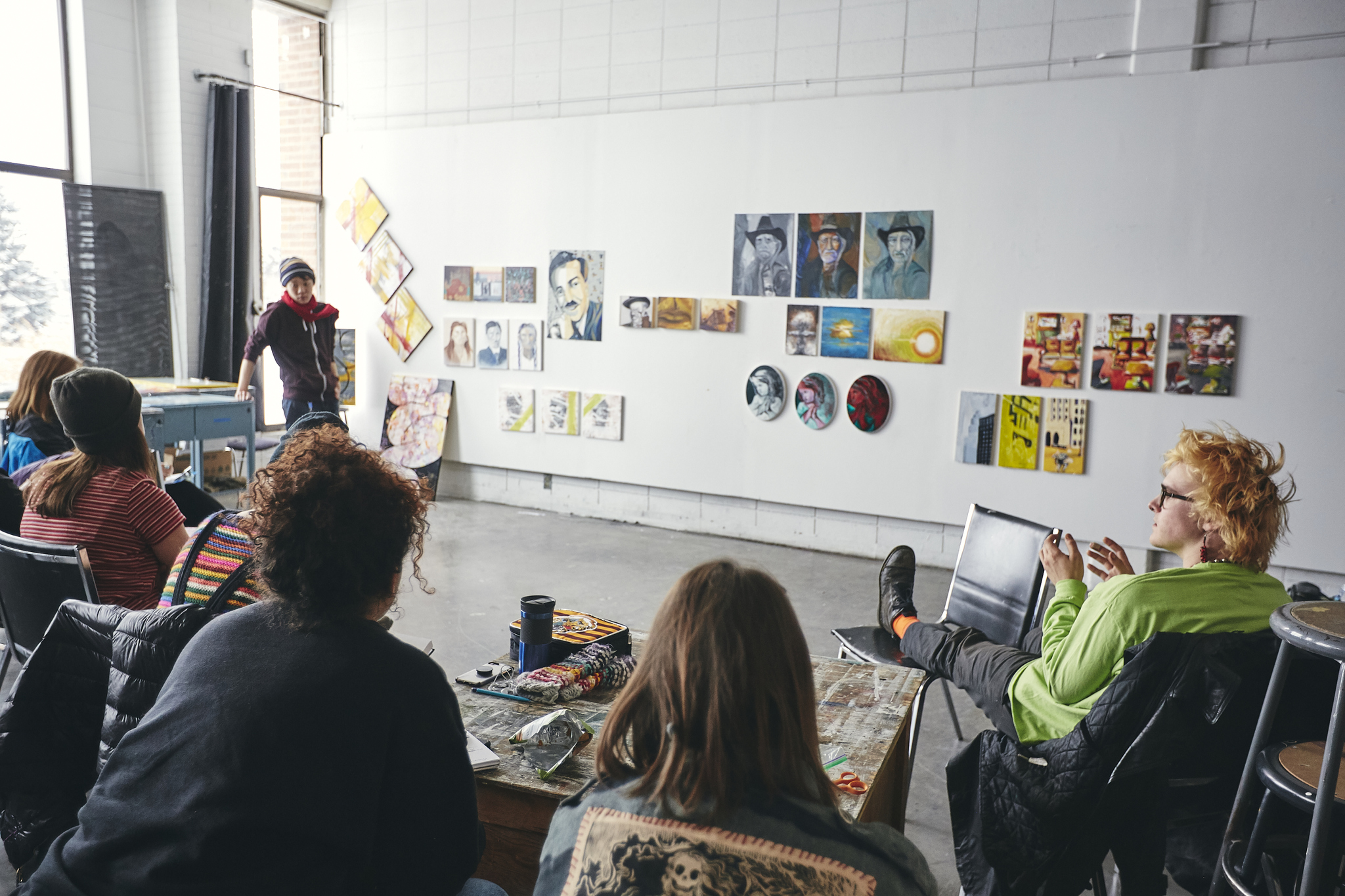 Painting at MSU
The Painting curriculum emphasizes immersion in a contemporary, professional practice in which students are challenged to engage in the search for meaning and cultural representation through the development of strong visual and creative skills, critical analysis and dialog, and a broad understanding of social and historical contexts. Students are encouraged to find a balance of freedom and discipline by embracing a wide range of aesthetic attitudes & production methodologies. Drawing and painting practices are approached as technical skill, historical practice and intellectual project. Courses include both traditional and non-traditional, intermedia approaches.
The Undergraduate/Graduate Seminar, taught by three studio faculty, offers seminar style sessions in critique and discussion as well as field study opportunities, artist studio visits, visiting artist interaction, manifesto writing, collaborative partnerships across campus and more.
Follow this link for information on the BFA Portfolio Review.
Our Facilities
Ten individual BFA studios are available as well as access to other interdisciplinary and experimental work and exhibition spaces, with 24 hour access to shop and studios.
Twelve private MFA studios with 24 hour access are available within the newly constructed 6,000 square foot Melvin Graduate Studio Building.
Matter Matters - Encaustic in the Studio Classroom
Connect Further + Apply
Connect with us through social media on Facebook and Instagram. You can also request more information or apply today to start your exciting journey at Montana State University.