Helen E. Copeland Gallery
The Helen E Copeland Gallery in Haynes Hall, is the main gallery on MSU's campus for contemporary art, and is in fact it is the largest gallery space in Bozeman for contemporary art exhibitions.
Exhibitions range from graduate and undergraduate thesis exhibitions, to regional, national and international exhibition of contemporary art and design. On a regular basis curated exhibitions are shown from the School of Art's extensive art collection ranging from 18th century Japanese prints and kimonos, Goya and Rembrandt prints, Pueblo pots, Victorian Toys to the more contemporary ceramic art of Peter Voulkos and Rudy Autio.
The Helen E Copeland Gallery is complimented by the School of Art's second gallery, the Waller Yoblonsky Gallery; located at the Melvin graduate art studios. The Waller-Yoblonsky Gallery was dedicated on October 24, 2003 is available to Montana State University students and faculty as well as members of the greater artistic community. This gallery provides an excellent opportunity for graduates and undergraduates to both show and view work, but is primarily devoted to graduate exhibitions. It is committed to the encouragement of artistic experimentation in a variety of mediums.
For more information, please contact us at artgallerydirector@montana.edu
To view content from the MSU art galleries Instagram, please click on this link.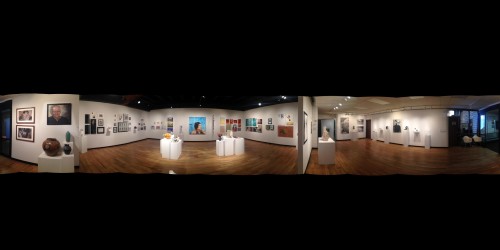 BFA Thesis Exhibition Fall 2020