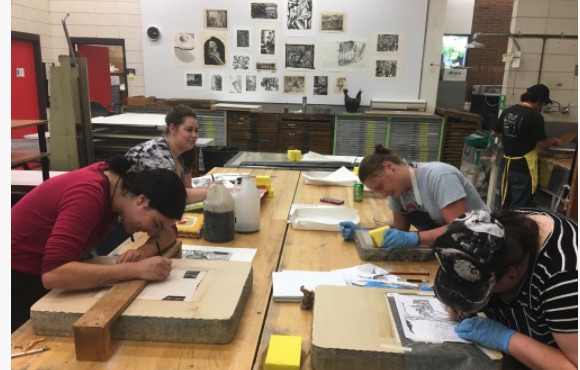 Printmaking at MSU
The printmaking studio is divided into the following processes: relief, intaglio, lithography, serigraphy, and photo printmaking. In addition to these areas there is a darkroom and specially equipped acid and screen washing rooms. The area contains both traditional and the most modern printmaking equipment. The MFA program accepts students in this discipline.
Click here to view and print the BA Liberal Studio Arts Curriculum or the BFA Studio Arts Curriculum
Click here to view informatio on the BFA Portfolio Review.
___________________________________________________________________________________________________________________________