Wild Rose Abstract
September 30, 2014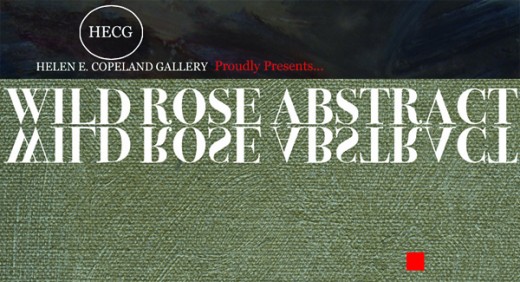 Date
October 2nd – 30th
Lecture
October 2nd, 2014. 5:15 in Cheever 2:15
Reception
October 2nd, 2014. 6:30 - 8:30
---
Wild Rose Abstract, is an exhibition which will celebrate five current abstract painters residing in Alberta. The artists are Scott Cumberland, Douglas Haynes, Poul Nielsen, Robert Scott and Yulin Wang. All are committed to the painting process and range from Douglas Haynes, an early practitioner of abstraction in Alberta to Scott Cumberland a recent MFA graduate in painting.
The paintings of these artists are non-iconographic, that is, they are not concerned with fixing a definite image. Nor are they interested in narration or commentary but rather they represent a celebration of the painting process and the subsequent automatic imagery resulting form this engagement.
All of the artists in this exhibition set out on their adventure into uncharted territory. With brush in hand, they cut ties with definitions, conventions and so called "reality", leading us into a world of their own internal making. In many ways, Wild Rose Abstract, represents a bridge between the internal and external world—the invisible made visible through the timeless and enduring medium of paint.