All shows are free and open to the public.
The Waller-Yoblonsky Gallery dedicated on October 24, 2003 is available to Montana State University students and faculty as well as members of the greater artistic community. This gallery provides an excellent opportunity for graduates and undergraduates to both show and view work, but are primarily devoted to graduate exhibitions. It is committed to the encouragement of artistic experimentation in a variety of mediums. This gallery is run by the graduate students in the MFA program with one student being in charge of scheduling.
For more information, please contact us at artgallerydirector@montana.edu
For regular information updates, pictures, and virtual gallery tours, follow us on Instagram @walleryoblonskygallery or view content at instagram.com/walleryoblonskygallery and instagram.com/msuartgalleries
First and Second Year MFA Art Exhibition
Too Many Dinner Parties is featured in the gallery until December 17th, 2021. There will be a closing reception on Friday, December 3rd from 6PM to 8PM.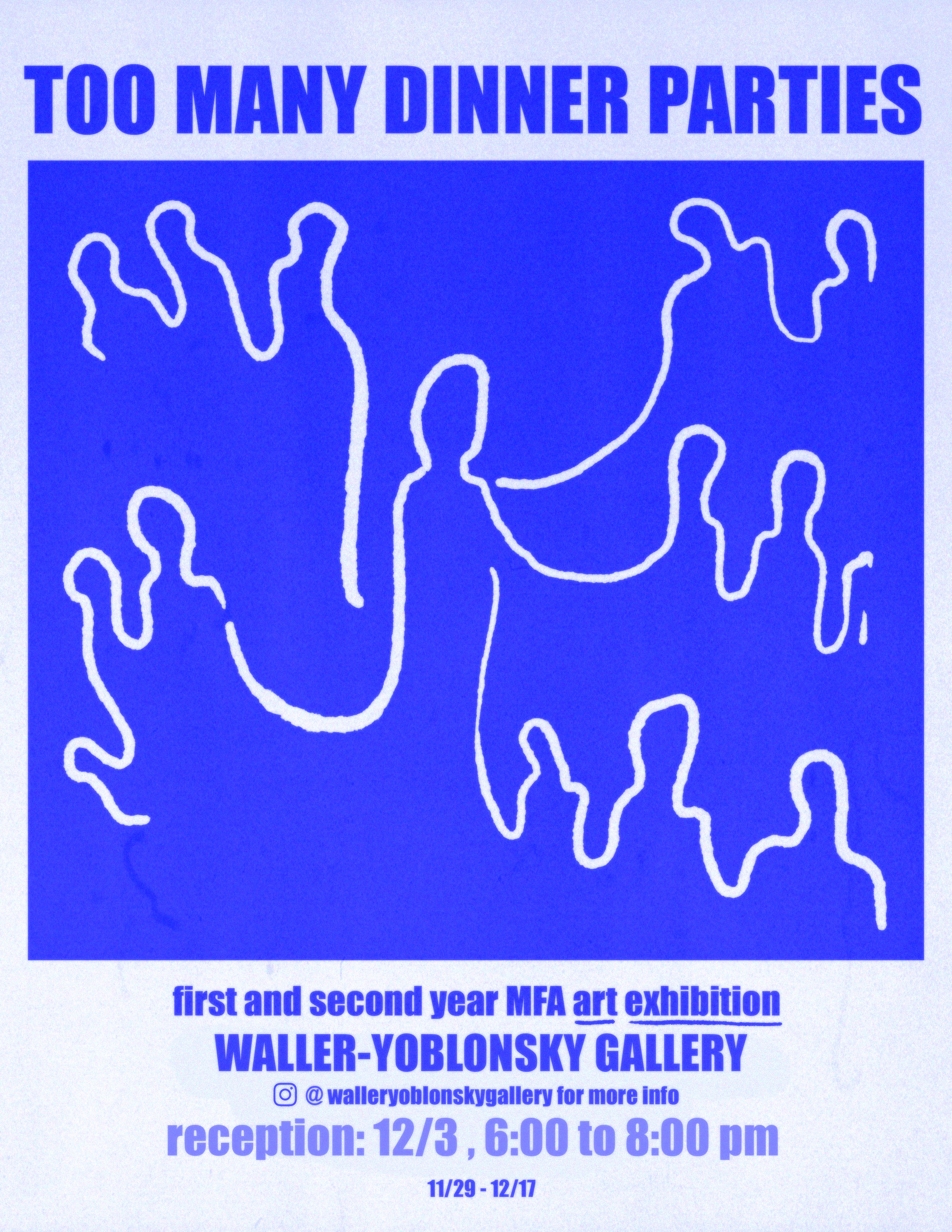 "How do I work this?"
This is the 2nd Year MFA Graduate Student Art Show, featuring work by Melanie Moralez, Myung Ahn, Elizabeth Anthony, and Rebecca Madsen. Available to see until September 17th, 2021. Below is a virtual sample of the artwork and the exhibit. For more photos and information on the artists, we invite you to go to the Waller-Yoblonsky Instagram page (@walleryoblonskygallery).