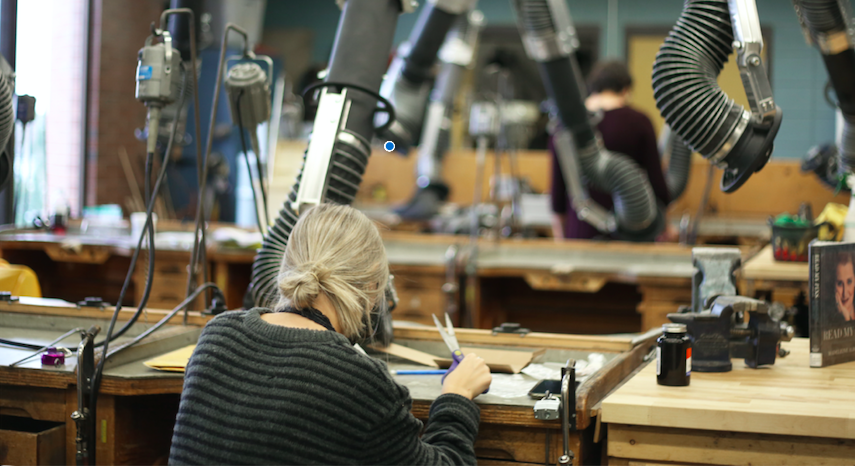 Metalsmithing at MSU
The Studio is divided into areas for benchwork, hollowware, casting, machine work, and clean-up. The studio has a balance of both traditional and modern metalsmithing equipment which enables the students to explore a full range of technical solutions to metalworking problems. The MFA program accepts students in this discipline.
Click here to view and print the BA Liberal Studio Arts Curriculum or the BFA Studio Arts Curriculum
Click here to view information on the BFA Portfolio Review.
Connect with us through social media on Facebook and Instagram. You can also request more information or apply today to start your exciting journey at Montana State University.